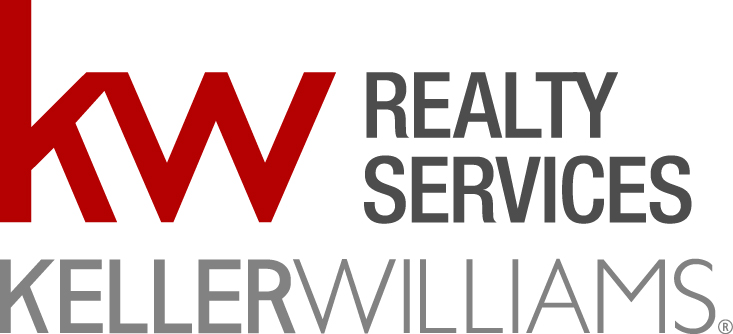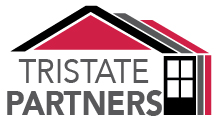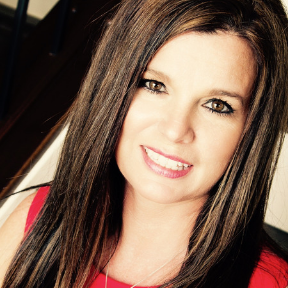 Kimberly Stallsworth
After working 15 years as a real estate paralegal, in 2005, Kimberly decided to use the knowledge she gained in real estate law to embark on a new career as a REALTOR®. Building upon her stellar reputation and considerable experience, Kimberly joined Keller Williams Realty in 2012, where she specializes in single family residential properties, including Luxury homes, New Construction, Patio Homes and Condominiums and short sale and foreclosure properties. She has consistently ranked among the area's top-producing real estate agents throughout her real estate career at leading firms.
Kimberly's high level of loyalty and integrity resonates with her buyers and sellers as she approaches every real estate transaction with enthusiasm and intellect. Her vast knowledge of the market areas and close attention to detail compliment her collaborations with clients.
Inspired by her exceptional degree of service, Kimberly's client base is largely repeat buyers and sellers and their referrals. To ensure a successful experience, Kimberly utilizes her talent for guiding people through unfamiliar and emotional processes, as well as her skill and experience in understanding and explaining contracts, negotiating, working with attorneys and financial institutions (when necessary), and remaining calm under pressure.
Kimberly Stallsworth has been awarded the coveted MILLION DOLLAR GUILD® recognition by The Institute for Luxury Home Marketing®. As a member of the Guild, Kimberly Stallsworth is part of an international network of real estate professionals with proven expertise in the luxury market.
During Kimberly's career, she has also earned the Accredited Buyer's Representation Certification. This Award is the benchmark of excellence in buyer representation. This coveted designation is awarded by the Real Estate Buyers Agent Council of the National Association of Realtors to real estate practitioners who have met the specified educational and practical experience criteria.
Further, she has earned the Short Sale and Foreclosure Resource Certification. This designation is a specialty award granted by the National Association of Realtors only to those Realtors who have exemplified unsurpassed knowledge and experience to help sellers maneuver the complexities of short sales as well as help buyers pursue short sale and foreclosure opportunities.
Kimberly is a Member of the Northern Kentucky Association of Realtors, Northern Kentucky Multiple Listing Service, Kentucky Association of Realtors, Cincinnati Area Board of Realtors, Cincinnati Multiple Listing Service, South Eastern Indiana Board of Realtors and National Association of Realtors.
Kimberly's passions include snow skiing, fitness, motorcycles, horseback riding, movies, concerts, football, basketball, and spending as much time as possible with her family and friends. She lives in Petersburg, Kentucky with her husband, David and is a member of First Church of Christ in Burlington, KY.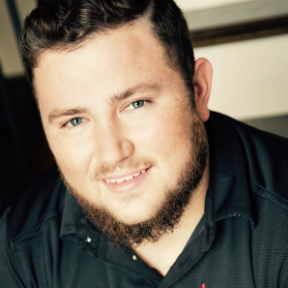 Brad Olds
Brad joined the Stallsworth Realty Group at Keller Williams Realty in 2011, where he gained vast knowledge in working solely with Buyers. Brad gained 4 years' experience while working with LA Fitness as a Sales Manager from 2008 to 2011 and he understands that customer service is important such that he must always put the clients and customer's needs first.
Brad recently joined Tristate Partners, LLC where he is dedicated solely to helping Buyers find the perfect home. Brad is energetic and thrives in the real estate market by identifying right from the start as to what Buyer's wants and needs are when looking for their next home. Brad examines the market daily so that Buyers can learn about available opportunities the minute they hit the market. Brad specializes in luxury homes, new construction, single family residences, condominiums, and leasing properties. Brad is constantly staying ahead of most in his field by his high level of skill in the latest technology for searching available real estate in the Northern Kentucky market.
Brad feels that everyone should always be eager to be the best that one can be and that is what drove him to attend one of the most sought after training courses in real estate multiple times. Brad is a Two Year graduate of the Keller Williams' signature training program, BOLD, which was written by Dianna Kokoszka, CEO, MAPS Coaching and Keller Williams University, and stands for "Business Objective: A Life by Design." Over the course of seven weeks, BOLD conditions agents with mindset exercises, language techniques, and live lead-generation activities. Participants are put into accountability teams and are challenged to push each other to achieve results.
After completing two years in this course, Brad was able to achieve an award that can often take many years to achieve, but Brad's hard work and dedication earned him the Triple Gold Award for 2015.
Brad is a Member of the Northern Kentucky Association of Realtors, Northern Kentucky Multiple Listing Service, Kentucky Association of Realtors, and National Association of Realtors.
Brad's loves sports of all types, hunting, fishing, ATV and motorcycles, basketball, and spending as much time as possible with his family and friends. He lives in Florence, Kentucky and attends Crossroads Church, in Florence, KY.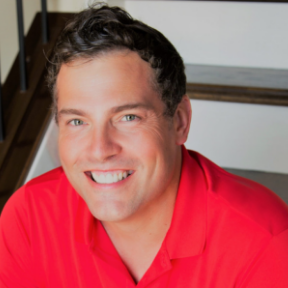 Dennis Greene
Dennis is an old-fashioned pencil/paper kind of guy that happens to have the modern technology know how to help you feel confident in listing your home. Dennis joined Tristate Partners as a licensed Realtor in 2017 wanting to do what he loves most, meet and help people.
Dennis started off in the sales world as a door to door salesman often aggravating people at dinnertime to minimal success. In a short period of time, he learned how to manage barking dogs, suspicious stink eyes, and vociferous children to great success, all while still aggravating people at dinnertime. His sales experience ranges from Mom and Pop to corporate business to business accounts.
After several years in the real estate industry, Dennis excitedly joined the team to take on a task that few dare to do, door to door representation. His enjoyment of meeting new people in the gorgeous neighborhoods of the tri-state lead him to the door of the real estate industry. He is now giving you his expertise, as well as that of the Tristate Partners team, in the sale of your home.
Dennis's favorite thing in the world is spending time curled up on the couch with his son, watching a movie. His time spent residing in Park Hills gave him the opportunity to overlook the Cincy skyline at his leisure, solidifying his affinity for this area. Now nestled safely in the comfort and convenience of his hometown, Edgewood, Dennis is happy to claim resplendent Kentucky as his lifelong home.
Dennis's passions include enjoying the sunshine as much as nature allows as well as scenic motorcycle rides. His other passions are listening to music, attending sporting events, movies, and comedy shows.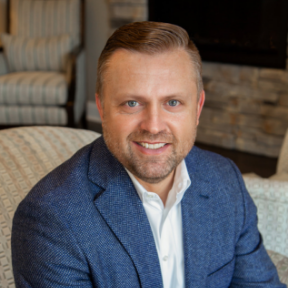 David Stallsworth
David is a native of Boone County, Kentucky and a veteran of the US Army and served 5 years as a Military Policeman in the Army Military Police Corp. David joined Tristate Partners at Keller Williams in 2019 after retiring from a successful career serving in the public service sector of law enforcement for 23 years at the Boone County, Kentucky Sheriff's Office. During his civilian law enforcement career, David was able to achieve Major rank by his keen ability to lead and motivate others successfully while running one of the largest Criminal Investigations Divisions in the Commonwealth of Kentucky. This career move aligned him with one of the fastest growing real estate companies in the nation and set him on a path for success.

Throughout his years of service as a police officer, David also learned valuable interpersonal skills he's now employing as a Realtor. David's attention to detail stems from his law enforcement background and ensures there are no surprises throughout the transaction.

David became a licensed real estate agent in 2019 after having recognized a passion for all aspects of real estate– the property, the details, the negotiations and most of all, the people. Having renovated and rehabilitated properties across the Northern Kentucky area over the years and owning and operating a handyman service for years, David's passion for architecture and real estate continues to grow. Due to this understanding and vast knowledge of a home's DNA, David provides additional insight to buyers and sellers when they are buying or selling real estate. David has a refined sense of listening to his client's needs and a genuine drive to serve those that he meets. He truly values building rapport with his clients which makes for long lasting relationships.

David is a member of the National Associations of Realtors, Cincinnati Area Board of Realtors and the Cincinnati Multiple Listing Service. During his time off, David enjoys spending time working on the farm, fishing, spending time with family, traveling with his wife Kimberly, listening to music, running, and working on projects around the house. He lives in Petersburg, Kentucky with his wife, Kimberly and is an active member of First Church of Christ in Burlington, Kentucky.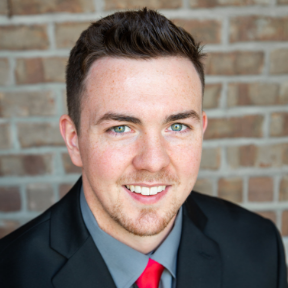 Tyler Carr
Tyler joined Tristate Partners, LLC in 2019 as a licensed REALTOR® where his time is dedicated as a Showing and Buyer Specialist. Prior to working in Real Estate, Tyler worked in the fast-paced world of outside sales and customer service at leading firms leaving him uniquely positioned to provide a combination of concierge-like assistance and valuable insights on how the community and dynamic housing market continue to evolve. Tyler's past successes can be attributed to his unwavering commitment to his clients and his exceptional customer service skills. This experience has taught him that the clients and customer's needs always come first. His philosophy is simple and that is that he listens to clients' needs, develops a plan, and then provides impeccable service throughout the entire transaction. Tyler lives by The Golden Rule and his sense of enthusiasm, knowledge, and integrity ensures a successful experience when buying or selling. Tyler's in-depth knowledge of the local market gives clients the assurance they are receiving the best possible service in today's competitive marketplace.
Tyler specializes in identifying residential properties available for sale and is successful in finding off market opportunities for his clients. His combined knowledge of current and upcoming inventory and innate drive make him the "go-to" agent for all residential property types giving Buyers an added advantage when desperately seeking the perfect home when inventory is low. Tyler utilizes cutting edge technology in searching available real estate and in collaborating with his clients.
Tyler is a member of the Northern Kentucky Association of Realtors, Northern Kentucky Multiple Listing Service, Kentucky Association of Realtors, and National Association of Realtors.
When not on the job, Tyler loves physical activities such as basketball, volleyball, weight training, and softball. Faith and family play a big role in Tyler's life and he enjoys spending time with family and friends as much as possible. Tyler lives in Union, Kentucky and attends Seven Hills Church in Florence, KY where he also serves the community.